American GIs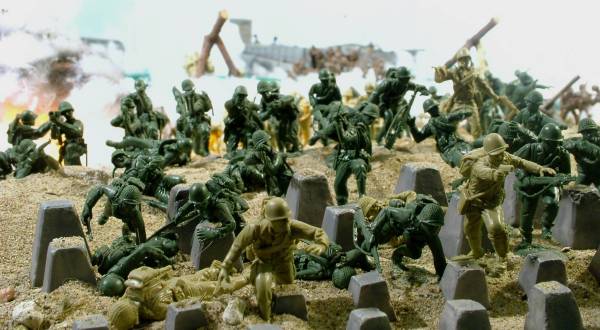 Pictured Below are the 10 different Blistercards available
Each blistercard contains 10 figures and retails for $14.99 individually or approximately $1.50 per figure.

We are offering an introductory special whereby all 10 different cards can be purchased for $120 (and get free shipping) which brings the price down to $1.20 per figure a savings of 30 cents per figure or $30 on buying all 10 cards.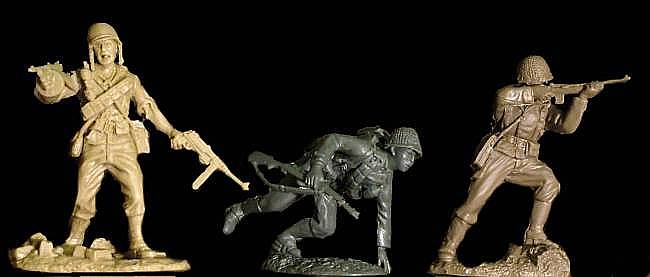 You have a choice of 3 colors...buff...green...and olive drab.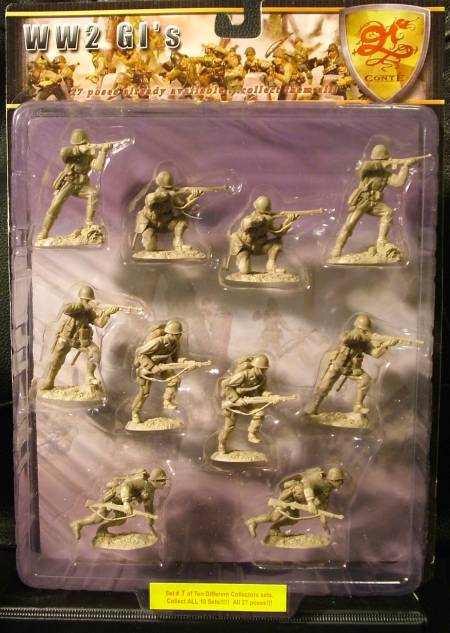 Set 1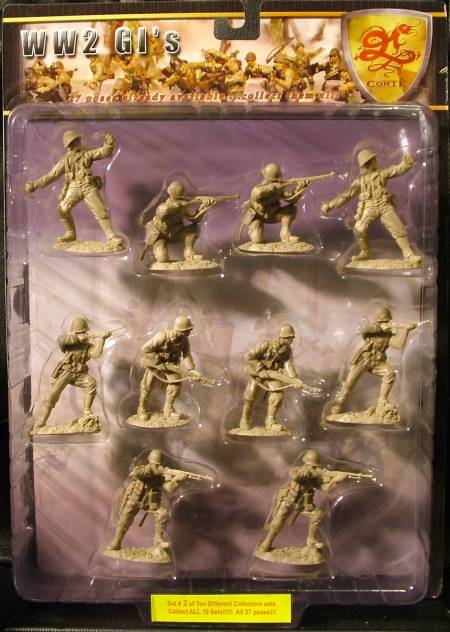 Set 2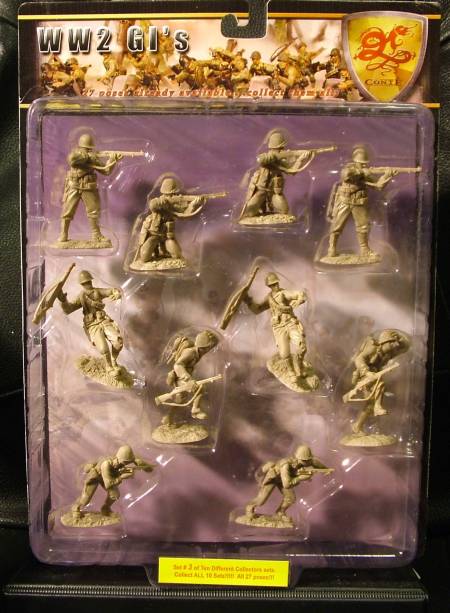 Set 3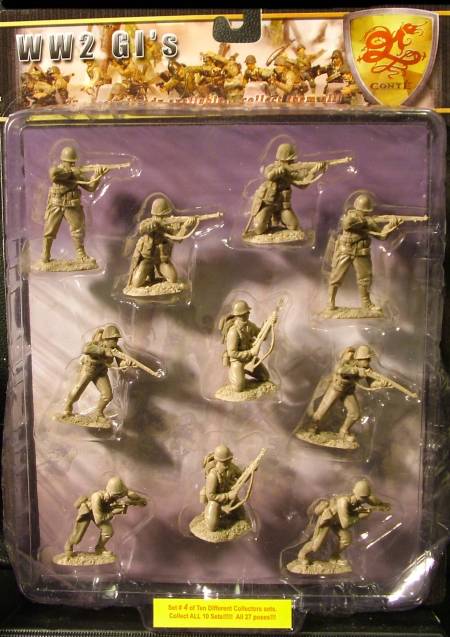 Set 4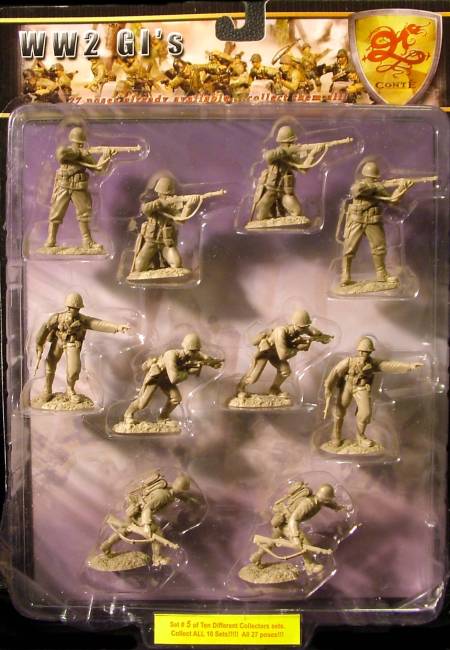 Set 5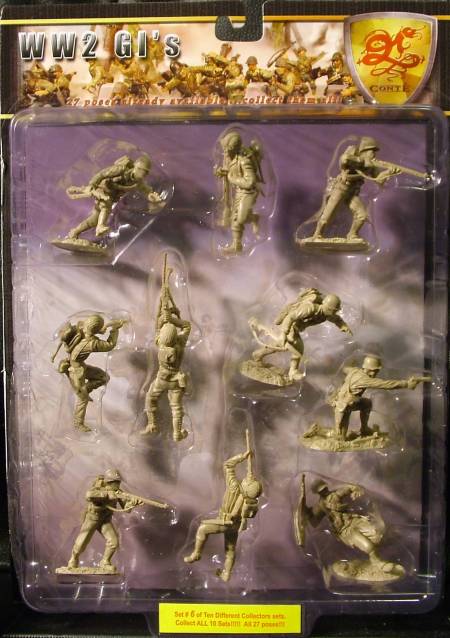 Set 6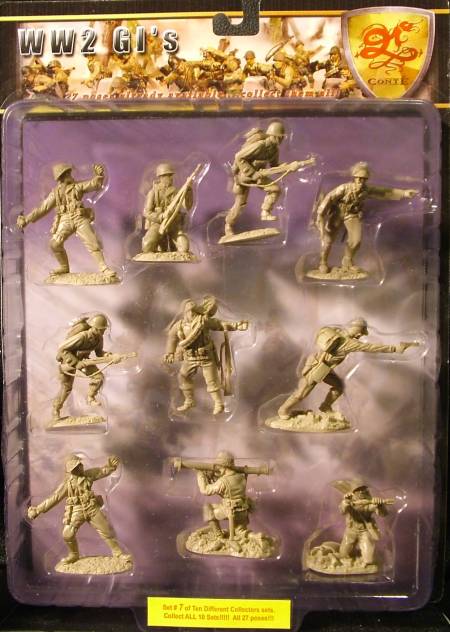 Set 7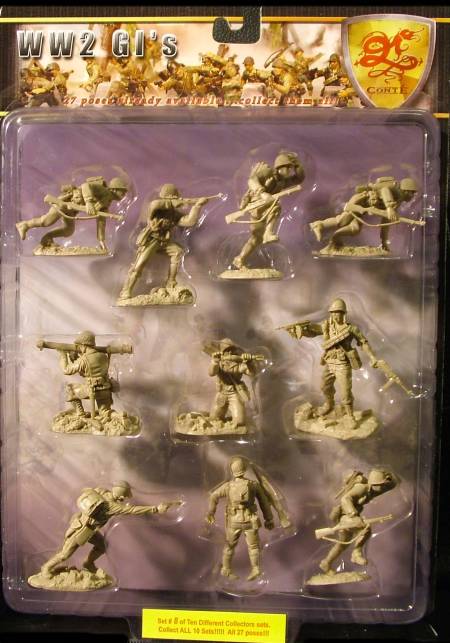 Set 8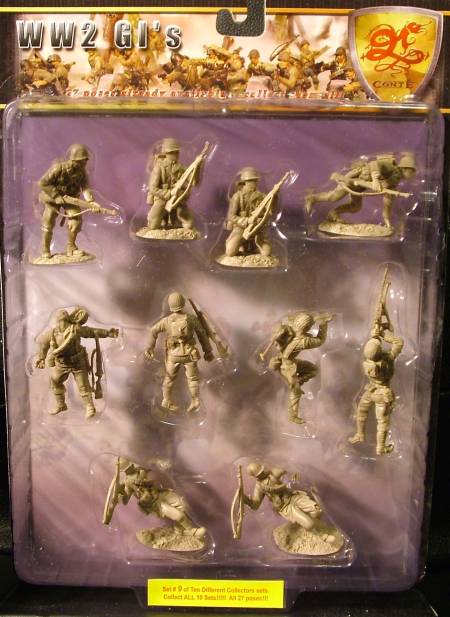 Set 9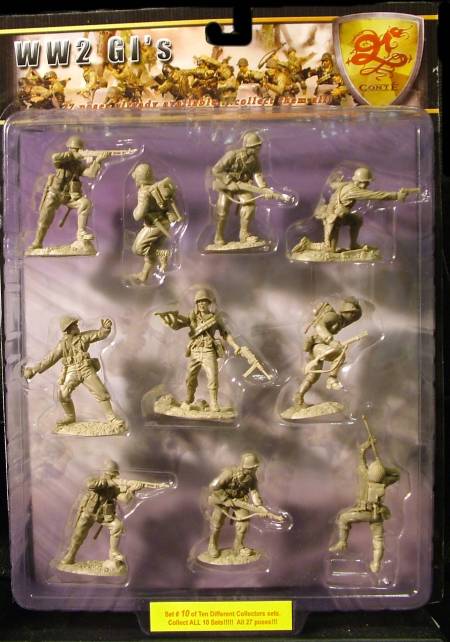 Set 10