Assorted World War Two Action Pics

These first pics feature Conte metal SS troops and Conte painted plastic US. Paratroopers...along with 21st Century and Forces of Valor armor.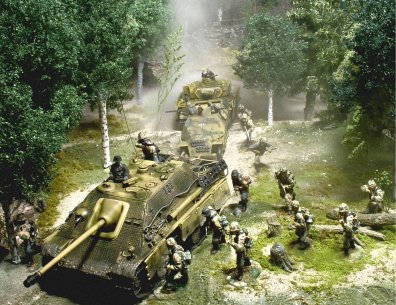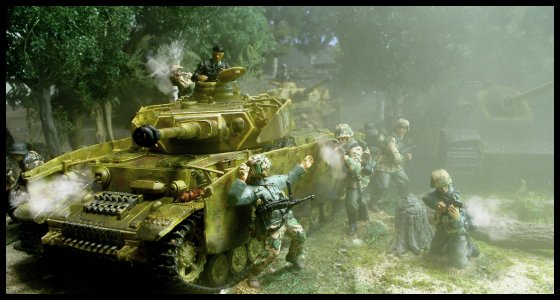 These next pics feature my painted plastic US. Paras. The buildings are by Conte and a company called B & T Products, which I believe is no longer in operation.