Updated September 3, 2014
919-957-3700

THIS SITE IS UNDER MAJOR RECONSTRUCTION.
OUR APOLOGIES FOR ANY INCONVENIENCE
THANK YOU.

---

Action Intensifies Along The Empire's Northern Frontier


---

Zulu War Action Continues


Sets Zulu 028, 029 & 030
---


PLASTIC FIGURE PRICE CHANGES

Effective 9/1/2014 ALL Plastic figure set prices are being raised:
-- Civil War carded are now $14.00/card
--Alamo carded Mexican Army now $14.00/card
--Spartan carded sets now $28.00now $28/card
--WW2 GI's TBD

-ALL bagged sets of Vikings, Normans, Alamo Defenders, Zulus, 24th Foot, Arabs, Foreign Legion, WW2
are now $25.00/ set of 14 to 18 figures(most sets are 16 figures) This is our first price increase on plastic figures
since our start in 1998. Despite our best efforts we can no longer continue to 'absorb' continuing increases in costs
and expenses. After 15+ years, we know you will understand that we've done our best to hold prices down.
These newly announced prices will override any lower prices which may still be showing up on the site.


---


Attention Alamo Buffs
Fiddle Playing Heard Coming From The Alamo.
Could Davy Be Returning?

---
You Didn't Think We Were Forgetting Our
Winter Games Roman vs Barbarian Series Did You?
While Numerous New Sets Are Being Produced To Expand This
Exciting Range, We Felt This Amazing Sculpt Needed To Be Shown All By Itself
From A Number Of Different Viewpoints. This Set Is Called "Effect" .
There Is A Coordinating Roman JavelinThrower/Ballista Set Named "Cause". Enjoy.
We Are Happy To Be Back...
---
Happy 4th Of July
To All Of Our Collectors
& Their Families

---
CAN YOU BELIEVE IT?
THEY'RE BACK.....
I KNOW- I THOUGHT THEY
HAD GONE TO VALHALLA
| | | | |
| --- | --- | --- | --- |
| | | | |
| NORMAN-001 | VA-030 | NORMAN-002 | NonVIKINGS-001 |
| | | |
| --- | --- | --- |
| | | |
| VA-031 | INTHEHOOD-001 | SCOTS-001 |
| | | |
| VA-033 VALKYRIE | NORMAN-0012 (The Return of Bors) | VA-032 (Yes, we know the wings are fantasy...) |
WE ARE RETURNING TO THAT PERIOD OF HISTORY VEILED IN MIST AND MYSTERY...WITH NORMANS, VIKINGS,"NON VIKINGS" *,
SCOTS, SAXONS AND EVEN SOME FANTASY FIGURES WITH WINGED HELMETS AND SUCH BECAUSE AFTER ALL...
WE MUST HAIL RAGNAR'S BEARD
HAIL EINAR
---




New Zulu War

Zulu-027
Zulu-022
Zulu-024
Zulu-025
Zulu-022
Zulu-026
Original 21 sets being
restocked
We Will Soon Be Taking Preorders For the 6 new Zulu War Sets Pictured Above
---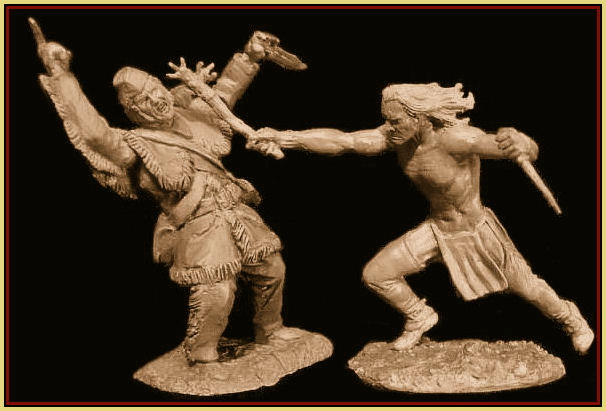 Someday I think you and I are going to have a serious disagreement.
---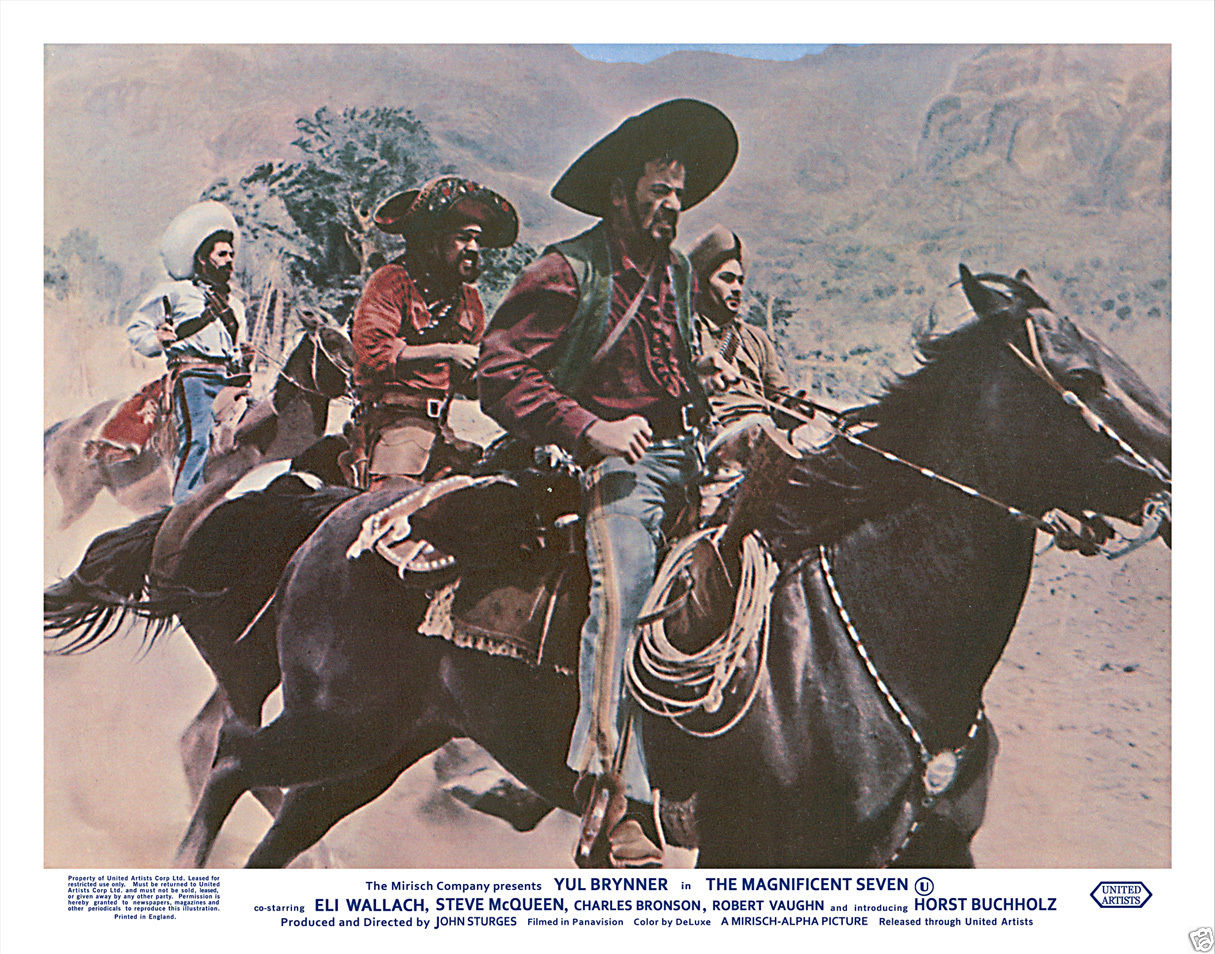 Eli Wallach
Dec. 7, 1915- June 24, 2014
Greatest Bandit Ever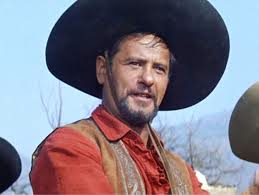 "Vaya Con Dios"
---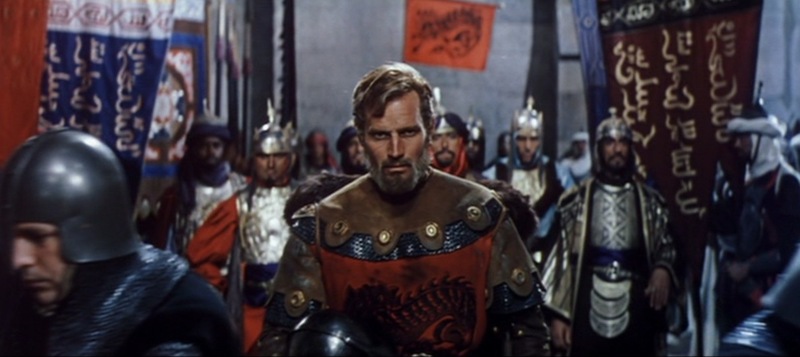 Just As Chuck Appeared After A Lengthy Absence, Conteco Is About To
Commence Our Return From Death Tour...
---
"Can You See It? I Can't believe it. Look at all those new toy soldier sculpts!"
(pictures coming very soon)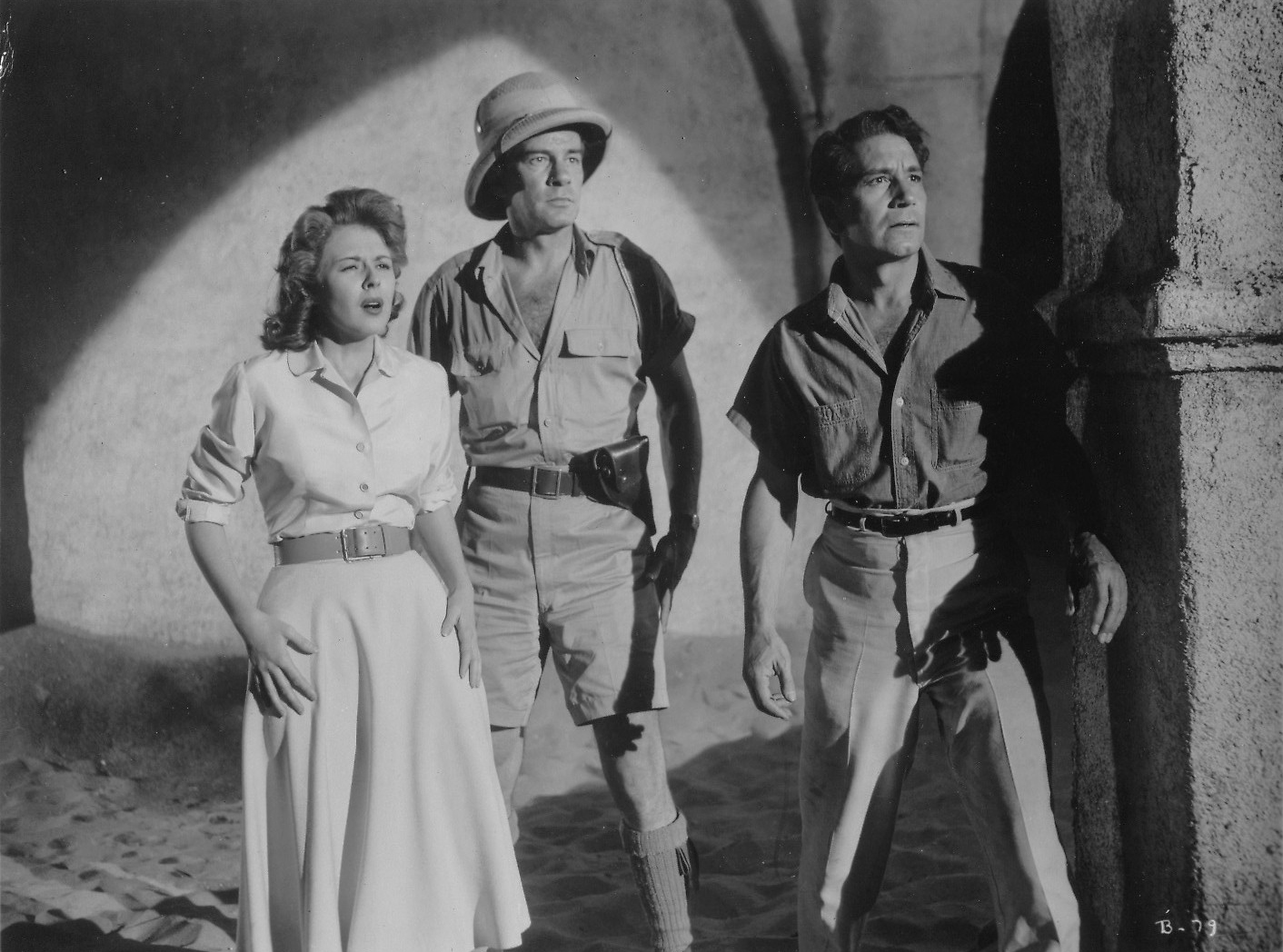 ---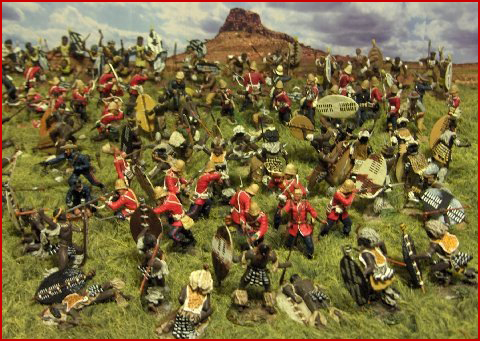 Terrific Zulu War Diorama From One Of Our Fellow Collectors

We thought you might like to see an amazing recent set up done
by Conte collector Joe Quintini which really shows off our Zulu range.
(I see a few figures in there from other mfrs. but the main action is all Conte--just the way we like it !!!
Thanks for sharing Joe.
We wish we were there playing with these with you rather than packing boxes !!

---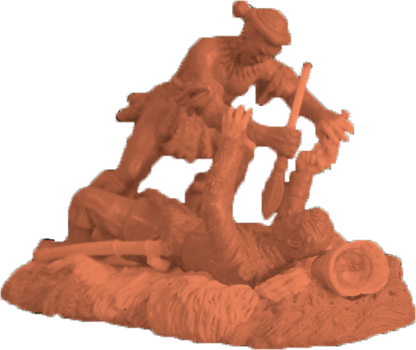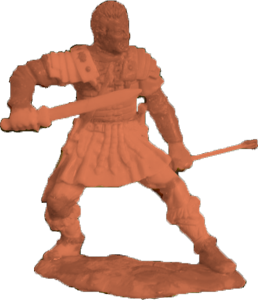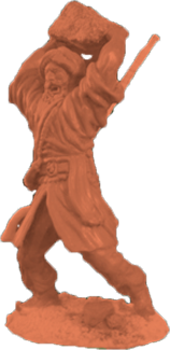 ---
CONTE IS PLEASED TO ANNOUNCE A NEW RANGE
KHARTOUM 1884-1898
Oh My Beloveds

You Collectors of The Desert
May Conteco's Blessings & Peace
Be Upon You

RC Commands Me To Speak
For I Am The Mahdi--The Expected One


Did I Not Promise That A Miracle Would Fall
From The Forehead of RC & Conteco?
And Was This Not So?


We Fight A Holy War in Toy Soldier Scale
To Restore Happiness In A Collectors World


Let Mountains & Desert Tremble
Let Cities & Other Manufacturers Shudder
Let The Fat, Rich & Corrupt Mark This Moment
& Turn In Fear Of


Those CONTE Toy Soldier Miracles To Come

Conte Collectibles Has Heard The Sad Cry From Collectors That Other Manufacturers Have Failed To Meet Their Khartoum Needs --After All How Can One Tell of Khartoum Without The Mahdi & Gordon Pasha????

To Restore Order/Happiness We Are Releasing A Limited Number Of Sets Including Character Figures of The Mahdi & General Gordon (shown here) As Well As Camel Corps Hand To Hand Done Conte Style..

FYI, The Most Believable Eyewitness Accounts State That Gordon Went Down Fighting --- We Wouldn't Have It Any Other Way....Hail Einar
---

Afghan Tribesmen Being Readied For Production


Only a few of the more than 18 poses pictured here.


Bengal Lancers & Additional Afghans will follow
Along With More Gordon Highlanders
If you haven't enlisted ,
click here
to do so......